NOTE: Flight Time Converter is not presently compatible with iOS 11. An update to get it working has been submitted to Apple and will be released as soon as it passes review. Thank you for your patience!
Flight Time Converter is a FREE application designed to allow pilots to easily enter your take-off and landing times as normal times (e.g., 3:12pm or 15:12), have those times converted to decimal time (e.g., 15.2) so you can log your flight hours, and then automatically calculate how many hours you were in the air.
This application is now available on the iTunes App Store for iOS devices (iPhone, iPod Touch, iPad) and Google Play for Android devices.
Version 2.0 for iOS:
– Full iOS 7 Redesign!
– Display of UTC/GMT times along with your local time.
– Ability to send reports to a specified email address.
Version 2.0 for Android is coming…at some point!
Click the logo to go to see Flight Time Converter on the App Store! As a bonus, a few screenshots to get you started:
iOS Screenshots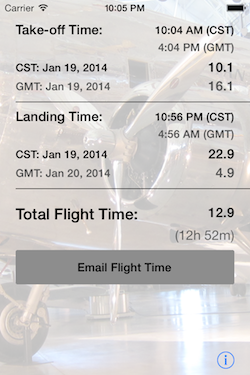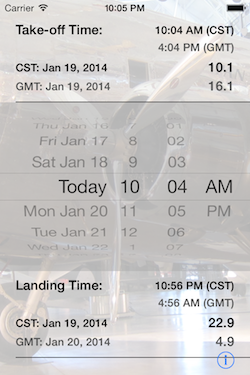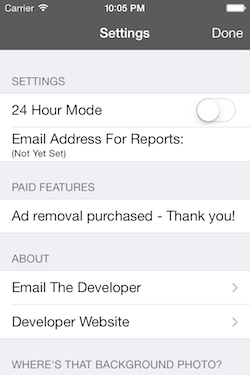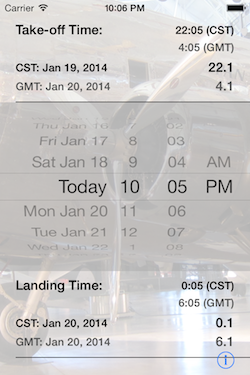 Click the logo to go see Flight Time Converter on Google Play – if you're on an Android Device, you should be able to look at it directly in the Google Play app. Also, a couple quick screenshots to get you started:
Android Screenshots